ELECTION DAY IS TUESDAY, NOVEMBER 5TH!
PHOTO ID IS NOT REQUIRED TO VOTE!
ID is only required if you are voting for the first time in a new district!
Your vote is your voice. 
Voting affects every aspect of our lives. 
Let your voice be heard!  
Encourage your family, friends and neighbors to vote as well.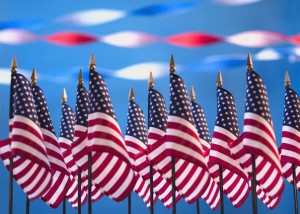 SeniorLAW Center supports a Day of Action for PA Voters in Harrisburg on October 1!
Seniors fought, bled and advocated for the right to vote in this country.  Protecting the right to vote is an important part of SeniorLAW Center's mission, as we recognize voting affects every aspect of our lives and every other right we have.  Voting affects housing, food, health care, education, senior services, a safety net for the poor, access to legal services, justice — and support for all of these.  
Citizens of all ages and walk of life from across Pennsylvania will be convening at the State Capitol in Harrisburg on Tuesday, October 1st to show support for meaningful election reform.  This is a nonpartisan, statewide event.   
Voting rights advocates from across the state will be calling on elected officials to bring early voting to Pennsylvania and expand access to absentee ballots.  We need you to there to join us as we also encourage the House of Representatives to pass SB 37, the Online Voter Registration bill, which would expand opportunities for eligible voters while improving voter registration in the state.  The people of Pennsylvania deserve, desire, and demand reasonable expansion of opportunities to participate in the democratic process.
Advocates will be meeting in the Main Rotunda of the Capitol for a press conference/mini-rally, after which participants will have the opportunity to attend a legislative briefing and meet with legislators. 
Check out the full agenda, learn more about the Day of Action & the groups that are supporting it, and RSVP here.
Pennsylvania should be a leader in advancing democracy and expanding voting rights!  For seniors and all citizens of Pennsylvania, join us in this important work.   
________________________________________________________________________
Find out more about these key voting issues: 
Online Voter Registration.  As one of the truly non-partisan election reforms making progress, online voter registration stands to greatly simplify voter registration across the country.  Click here to learn more.
"No Excuse" Absentee Ballot.  Absentee voting is conducted by mail-in paper ballot prior to the day of the election.  While all states offer some version of it, there is quite a lot of variation in states' procedures for absentee voting. Click here to learn more.
Early Voting.  Two-thirds of the states–32, plus the District of Columbia–offer some sort of early voting.  Early voting allows voters to visit an election official's office or, in some states, other satellite voting locations, and cast a vote in person without offering an excuse for why the voter is unable to vote on election day. Click here to learn more.
________________________________________________________________________
SeniorLAW Center and PA Voting Rights Coalition hold press conference on Wednesday, July 10th at 10am
SeniorLAW Center is proud to be a leader of the PA Voting Rights Coalition, which will launch its nonpartisan, statewide education and outreach campaign to protect voting rights of all Pennsylvanians with a press conference Wednesday, July 10, 2013 at 10am at1319 Locust St, Philadelphia (District 1199C Philadelphia Headquarters).  See attached media advisory. The Coalition's primary goal is to help eligible voters overcome the obstacles to voting, including those posed by Pennsylvania's Voter ID law (Act 18), and increase access to the polls.  Seniors are particularly affected by Pennsylvania's Voter ID law – as many as 18% of older Americans seniors do not have the specific type of photo ID required in order to vote under the Act's restrictive requirements, which has been temporarily enjoined by the courts.  The trial for a permanent injunction is scheduled to start Monday, July 15, 2013, at the Pennsylvania Judicial Center in Harrisburg and is expected to last about a week.
Early in his leadership of America's civil rights struggle over 50 years ago, Dr. King called the right to vote the "sacred right" of suffrage.  Nothing is more fundamental to our democracy than the right to vote.  SeniorLAW Center is committed to protecting the right to vote of all citizens.
The ACLU, Advancement Project and Public Interest Law Center of Philadelphia are leading the litigation challenging Act 18 as a violation of the Pennsylvania Constitution.  For more information about the litigation, visit the ACLU Pennsylvania's website http://www.aclupa.org/legal/legaldocket/applewhiteetalvcommonwealt/index .
http://seniorlawcenter.org/2013/07/seniorlaw-center-and-pa-voting-rights-coalition-hold-press-conference-on-wednesday-july-10th-at-10am/
________________________________________________________________________
For the most updated info and requirements on Voter ID – Click Here for the latest information
________________________________________________________________________
On March 14, 2012, Gov. Corbett signed Act 18 of 2012, the "Voter ID law", which required all Pennsylvania voters to produce specific forms of Photo ID each time they voted. SeniorLAW Center opposed Act 18 in light of its disenfranchising impact on the rights of voters, including hundreds of thousands of Pennsylvania seniors who do not have Photo ID. While the legislation's implementation has now been delayed and voters will not be required to show ID in the November election, the litigation and constitutional challenges continue. We urge everyone to learn more about the law and what may be required to exercise your right to vote in 2013. SeniorLAW Center encourages all voters to make sure they have an acceptable form of Photo ID which may be required to vote in 2013 and to call the SeniorLAW HelpLine 1-877-PA SR LAW for information and assistance.
________________________________________________________________________
Information for All Voters CLICK HERE
What photo IDs are acceptable for future elections?
________________________________________________________________________
Voter ID for Seniors in Care Facilities A special Q&A for Senior Voters on Pennsylvania's New Voter ID Law. CLICK HERE
________________________________________________________________________
Information on Absentee and Alternative Ballots A special Q&A on Pennsylvania's New Voter ID Law for voters living in PA care facilities. CLICK HERE
________________________________________________________________________
Information for Homeless Voters CLICK HERE