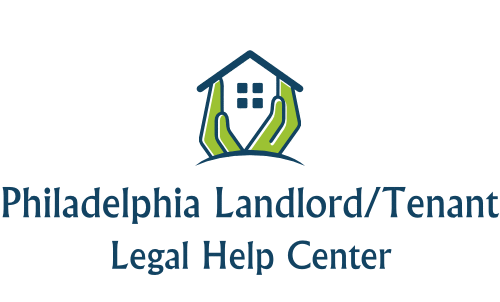 A Collaborative Court-Based Legal Assistance Project for Low-Income Tenants of All Ages
The Philadelphia Landlord/Tenant Legal Help Center is the City's first court-based legal assistance project, providing free legal information, advice and limited representation to unrepresented, low‐income individuals of all ages who are facing eviction and other legal rental housing problems in Philadelphia.
Coordinated by SeniorLAW Center, a nonprofit organization that protects the rights of older Pennsylvanians, the Help Center is a collaborative effort of legal services organizations, pro bono volunteers, and court leadership to address the enormous number of low-income tenants who navigate the legal system without an attorney or information about their rights or the legal process.  Approximately 95% of tenants in eviction cases in Philadelphia over the past five years had no representation.
Staffed by a Supervising Attorney, volunteer attorneys and law students, the Help Center is located in Philadelphia Municipal Court, The Widener Building, 1339 Chestnut Street, Room 1009, center city Philadelphia.  Tenants sign in at the Clerk's Counter to meet with an attorney on a first-come, first-served basis.  Tenants are strongly encouraged to come early, to not wait until the day of their hearing, and to bring all relevant documents.
Services will be provided for tenants of all ages up to 200% of the federal poverty level (i.e., $1862/month for an individual, $2,522/month for a family of two). Interpretation services are available for free for those with limited English.
The Landlord/Tenant Legal Help Center offers an opportunity for tenants to meet privately with an attorney to talk through their problems, learn about their rights and responsibilities and the legal process, obtain advice and guidance, and connect with financial, housing counseling, and other resources, as appropriate, to help strengthen their and their families' lives.
This is a step in our journey toward equal access to justice.
For more information, click here for our informative flyer.