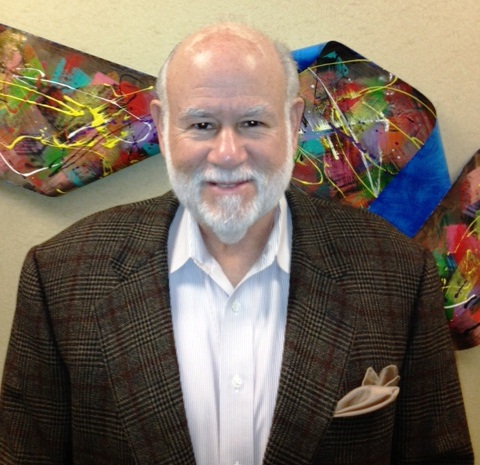 Rich Weiner has been involved in legal service programs and other community activities since shortly after his graduation from Penn Law School in 1966.  He finished active duty in the Army in Monterey, CA in 1967, returned to his Philadelphia law firm employer and began his involvement in the Philadelphia Bar Association. Rich was elected to the Executive Committee of the Young Lawyers' Section in 1970 and as its Chair in 1972. From 1971-73, Rich served as an Assistant Attorney General of the Commonwealth of Pennsylvania and the first full-time Chief Counsel to the Pennsylvania Securities Commission. While at the Commission, he was the principal draftsman of the Pennsylvania Securities Act of 1972, which completely revised and updated the Pennsylvania securities laws.
In 1973, Rich returned to private law practice in Philadelphia as a corporate, securities and real estate lawyer and continued his involvement with the Bar Association, being elected Treasurer from 1978 through 1980. As Treasurer, he was also a member of the Association's Board of Governors, Treasurer of the Philadelphia Bar Foundation, a member of the Foundation's Board of Trustees and Chair of its Grants Committee. In 1986, he became President of the Bar Foundation. During this same period, Rich was a member of the Boards of the Public Interest Law Center of Philadelphia and Community Legal Services. Rich was named one of the five Outstanding Young leaders of Philadelphia by the Jaycees in 1975.
The Association's Bar Placement Committee had been moribund for several years when Rich was asked to chair this Committee and resuscitate it. He selected Beryl Dean to serve as director of the program, and, together, they worked to make the Placement Committee an important employment information exchange and counseling service for lawyers, law firms and businesses.
Rich then assumed the Chair of what was then known as the Lawyers Reference Committee (now, the Lawyers Referral and Information Service). He successfully recruited a new director, Paul Carlin, for this important Bar Association activity. Paul and he revised the practices and procedures followed by the Service, made it much more accessible to the public and grew both its lawyer panel and the number of client contacts.
Paul's hiring was critical for another reason, since it was he who learned that the Legal Services Corporation was seeking proposals for legal service delivery systems. Rich and Paul, with the support of Ken Shear, the Association's new Executive Director, agreed that the Bar Association should submit such a proposal based on an American Bar Association study which showed that the elderly were the most underserved group in the country with respect to legal services. A proposal for legal services to the elderly in a portion of Philadelphia was submitted to the LSC and accepted. The LSC issued a grant to the Association for two years in the grand amount of $35,000.00 per year and, in the Spring of 1978, the Senior Citizen Judicare Project (now the SeniorLAW Center) was born with two employees–Marlene Kline as its first Director and Steve Feldman as its Paralegal. Rich had the task of recruiting the Project's Board and went on to serve as Board Chair for sixteen years until 1994. Although he now lives in California, Rich continues to serve actively on the Board and, for the past three years, has chaired its Audit Committee. In 1992, the Philadelphia Bar Association selected Rich for one of its highest honors, the Fidelity Award.
In the 90's, Rich became active in a number of other community organizations. From 1991-93, he and his then twelve-year-old son taught tennis to young adult members of the Association for Developmental Disabilities, served as a member of the Board and Executive Committee of Moss Rehabilitation Institute from 1991-99 and as chair of its Research Institute from 1995-98. After Moss was acquired by the Albert Einstein Medical Center, Rich became a member of its Investment Committee. From 1994-2003, when it dissolved, Rich was a member of the Board of, and counsel to, the Philadelphia Opera Guild.
Rich became active in the Philadelphia Chapter of the American Jewish Committee in 1988 and was a member of its Board of Directors through 2009. He served successive two-year terms as President and Chair of the Chapter during that period. After arriving in Los Angeles, he joined the AJC Chapter there and was elected as a member of its Board and Executive Committee in 2010.
Rich now lives in Los Angeles with his wife, Judy, a well-known Southern California family lawyer. He is active in the PLATO Society, an adjunct educational program at UCLA for seniors, and in the Hartman Institute, a pluralistic educational and research organization in Jerusalem. He and Judy have attended study sessions at the Hartman Institute during four of the past seven summers.
Rich and Judy are passionate about promoting communication, understanding and intergroup relations. They met at an annual event organized by the AJCommittee and the Konrad Adenauer Foundation of Germany designed to build bridges of understanding between the Jewish community in the United States and citizens of Germany. When Judy and Rich married, in lieu of wedding gifts, they asked their guests to support the Judith Forman and Richard Weiner Family Fund for the Advancement of Interreligious Dialogue, which supports an annual retreat involving students from five seminaries in the Los Angeles area, lectures and similar-type activities promoting interreligious dialogue sponsored by the Los Angeles AJCommittee chapter.
In addition to his community activities, Rich has been, and continues to be, an active practitioner in the areas of corporate, securities and real estate law and has lectured both locally and nationally on various subjects in those fields during his career. He was named as a SuperLawyer  in Philadelphia each year from 2004-2008.
Judy and Rich, between them, have three sons (Jon, who has been engaged in various aspects of the music industry in Los Angeles, Matt, a physical therapist in Huntingdon Valley, PA and Andy, an appellate lawyer with the Civil Tax Division of the Justice Department in D.C.) and a daughter, Cindy, a psychologist who is in the process of moving to Denver to become a director of an eating disorder program there. Our daughters-in-law, Avril and Sarah, are respectively a family therapist and a program manager and financial analyst with Save-the Children. Most importantly, we have four grandchildren– Rae (6-1/2), Ella (4), Noah (almost 4) and Simon (1-2/3). Rich is a graduate of the Massachusetts Institute of Technology with a B.S in Economics and Mathematics and of the Law School of the University of Pennsylvania.
We are honored to formally express gratitude to our great leader, founder and ambassador, Richard Weiner — for his extraordinary vision, leadership, passion, and dedication to justice for Pennsylvania's seniors —   with his induction as a member of the inaugural class of the SeniorLAW Center Hall of Fame.
Donate in Honor of Richard N. Weiner