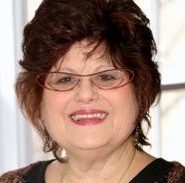 Cynthia Wishkovsky has been passionate about working with and meeting the needs of older people throughout her more than 40 year career. Through early life experiences, she determined early on that her life's work was to bring awareness and change to the way older people age in their communities.
Cynthia was awarded a prestigious grant for graduate education from National Institute of Mental Health to focus on Gerontology and completed her Masters in Social Science Administration from Case Western Reserve University, School of Applied Social Sciences. During her long career, Cyndee has developed innovative aging and behavioral health programs in Cleveland, Israel, Western New York and Philadelphia. She is a sought after speaker and trainer on a variety of aging issues and services both locally and nationally.
While VP of Intercommunity Action, she led the aging services division of Journey's Way. Journey's Way touches more than 4,000 older people and their families annually by improving wellbeing through the Senior Center, Adult Day Center, Geriatric Counseling, Housing Counseling and Affordable Housing. These and many other innovative programs and services, begun or expanded during Cyndee's leadership of Journey's Way, enhance the independence and quality of life of older Philadelphians.
Cynthia is most proud of the model she developed to address Geriatric Counseling and peer counseling that addresses mental health assessment, treatment and prevention and for which the program has received state and national recognition. Cyndee also proudly served on the Board and Executive Committee of the SeniorLAW Center for over five years
Cynthia has been aging vitally with Adam, her husband of 39 years, and two wonderful sons, Joel & Ariel, who inspire and support her every day.