How do we help older homeowners stay in their homes and communities as gentrification occurs?  Philadelphia resident and SeniorLAW Center attorney Susanna Ratner notes in a recent Philade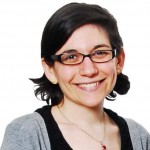 lphia Inquirer Letter to the  Editor the positives and the negatives about gentrification and its impact on seniors and their ability to age in place. Read more here.
"Many of our clients have lived in their homes for their entire lives, and half of our clients survive on Social Security payments alone. For these clients, gentrification is devastating. Skyrocketing property taxes are simply unaffordable, often leading to tax foreclosure…Therefore, I support Johnson's bill to remove the 10-year cap on property assessments for those in the city's Longtime Owner Occupancy Program, which has been essential for our clients."
SeniorLAW Center's Homeowners Assistance Program helps protect the rights of senior homeowners in Philadelphia and helps to fight senior poverty and homelessness.