2019 Champions of Justice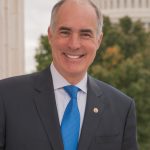 U.S. Senator Bob Casey (PA) – Champion of Justice
Senator Casey, currently serves as the Ranking Member of the U.S. Senate Special Committee on Aging. He is a leading voice for older people, the vulnerable and the disenfranchised. SeniorLAW partnered with the senator on support for grandparents raising grandchildren, fighting guardianship abuse, and ensuring due process and right to counsel for all. Senator Casey has led the way for the nation to serve "The Greatest Generation" – older Americans who are the foundation of our country and an important focus of SeniorLAW Center's four decades of legal services and advocacy. We are proud to have worked with the Senator and his stellar teams to raise the voices of older Americans and pursue justice for them and their families.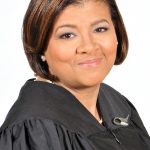 Honorable Sheila Woods-Skipper
Judge Woods-Skipper is the founder of Pennsylvania's first Elder Justice Resource Center. She is a leader in court-based access to justice initiatives, from the First Judicial District to the PA Supreme Court's Advisory Council on Elder Justice in the Courts to Mental Health Court and much more. She is a former President Judge. Judge Woods-Skipper has been an invaluable partner to SeniorLAW Center in recognizing and seeking creative solutions to the civil justice gap for older people. We are proud to honor her leadership.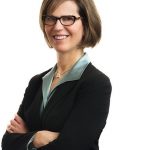 Gay Parks-Rainville, Esq.
Gay is SeniorLaw Center's former Board Chair and a long-serving board member. She is a leading advocate and ambassador for senior causes. During her years as a volunteer, she distinguished herself as an extraordinarily effective board member, fundraiser, and mentor. We are proud to enter her into our SeniorLAW Center Hall of Fame, recognizing those who have devoted outstanding time and effort to the enduring success and legacy of SeniorLAW Center.

Duane Morris LLP
The Duane Morris law firm leads pro bono practice groups for older homeowners, advocates for systemic changes that protect older victims of abuse, and hosts special events to celebrate the contributions of older veterans, so often forgotten. Duane attorneys and associates are stellar ambassadors, board members, supporters and volunteers. We are proud to honor their contributions to SeniorLAW Center and to elder justice.