6 Over 60: JOIN US IN HONORING REMARKABLE OLDER PENNSYLVANIANS
May 4, 2016
6:00 pm- 9:00 pm
---
Crystal Tea Room
100 East Penn Square, Philadelphia, PA 19107
THANK YOU for supporting our work for justice and honoring remarkable older Americans and champions at our May 4, 2016 GALA! It was our most successful ever!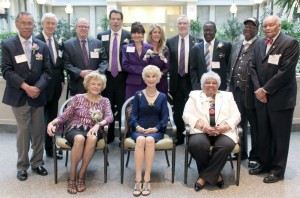 CONGRATULATIONS to all of our honorees. CLICK HERE for photos of this fabulous event! Our eternal gratitude to our extraordinary photographer,  Sam Zolten -- Photo/Facts Day in the Life Documentaries, Video and Photography
CLICK HERE to watch the 6 Over 60 video featuring interviews with our 6 OVER 60 honorees!  Our gratitude to filmmaker Malcolm Alston, who created this extraordinary film.
---
  At this year's Gala, we will again honor
"6 over 60"
– remarkable older Pennsylvanians whose efforts have had a profound impact on our community and other advocates for Elder Justice.  The Gala will take place on
Wednesday, May 4th 2016 at the elegant Crystal Tea Room in Center City, Philadelphia.  Click here to see our extraordinary honorees.
We invite you to consider sponsoring our event.  Sponsors enjoy numerous benefits and recognition, including invitations to the Gala and prominent sponsor logo  placement in our event book, at the venue and website. 
Click Here to see the current list of Sponsors
.  In addition, your message will reach over 3,000 members of the legal, aging, social service, health care and other professional communities. 
For more information on sponsoring our event, please click here.
For directions, parking information, and details about the event on 5/4 at the Crystal Tea Room, click here:
SeniorLAW Center 6 Over 60 Gala Details.
  For more information, please contact Kristen Wilson at (215) 701-3209 or
kwilson@seniorlawcenter.org
or purchase tickets or sponsorship below:
---