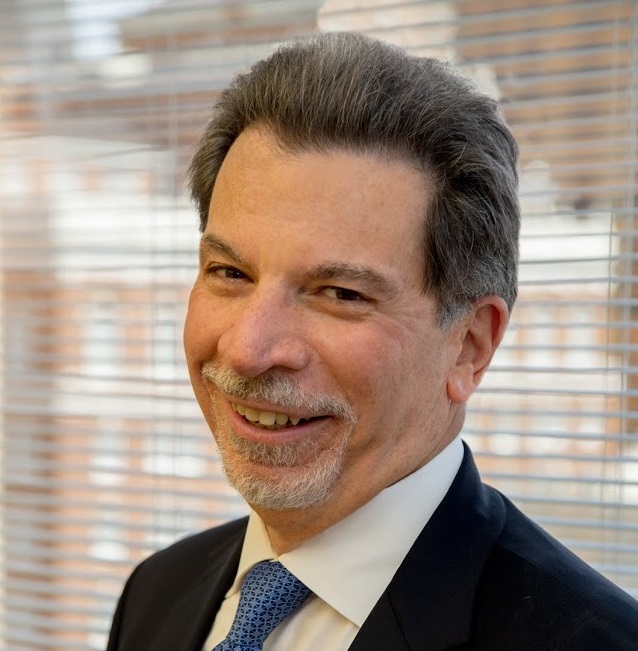 Known as a leader and consensus-builder, Bill joined the SeniorLAW Center Board in January 2015. He has an enduring passion for raising the voices of the most vulnerable and crafting diverse partnerships to make change.
Bill served as the 87th Chancellor of the 13,000 member Philadelphia Bar Association in 2014.
During his tenure as Chancellor, he worked with the Barristers Association to create a film to celebrate and reflect upon the 60 years since the Brown v. Board of Education decision. He created the Support our Schools Program in partnership with the School District of Philadelphia which matches law firms with public schools to provide financial and in-kind support, partnering with SeniorLAW Center to personally mentor students at Dobson Elementary in Manayunk on leadership and sponsoring their school to purchase art supplies, books and sporting equipment. Bill is a 2014 recipient of the Education Law Center's Champion of Education Award.
Bill is also committed to the quality of our judicial system and twice served as Chair of the Commission on Judicial Section and Retention as well as the Chair of the Campaign for Qualified Judges. During his tenure as Chancellor, he initiated change in the Judicial Commission to include a "Highly Recommended" rating of judicial candidates. Bill also introduced the Law Firm Laboratory Program to help teach lawyers how to begin their own practice.
Bill has served in many leadership capacities in the legal community, including Chancellor of the Justinian Society, Chair of the Philadelphia Bar Association's Bar-News Media Committee and the Historical Society, Co-Chair of the State Civil Litigation Section and Member of the Board of Governors.
"I believe we have an obligation as attorneys to help the most vulnerable in society and I admire what SeniorLAW Center does for the seniors in Pennsylvania. In many ways, they are the most vulnerable population, especially those who are poor or without resources. We don't venerate aging in this society. These are our parents and grandparents who raised us and built our community, and we owe them. I'm proud to be a member of this excellent organization."