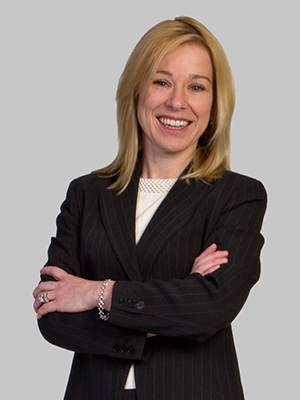 Julia is a partner at Fox Rothschild. Julia concentrates her practice in all areas of family law, in a variety of areas and litigates and negotiates family law cases in Philadelphia and the surrounding areas of Bucks, Chester, Delaware and Montgomery counties.
In addition, Julia provides legal services with our business and health law attorneys to assist members in the aesthetics industry, including distributors, medical spas, laser clinics and health care providers with business formation, franchise and regulatory issues to comply with federal and state law.
Julia is a proud member of the Board of Directors of the SeniorLAW Center currently serving a three-year term. SeniorLAW Center's mission is to improve the lives of seniors and protect their rights through legal representation, education and advocacy.
Leadership
Julia is a leader in the legal community. Her current and past positions include:
American Academy of Matrimonial Lawyers
Secretary of the Pennsylvania Chapter (commencing July 2017)
In line to ascend to President of the PA Chapter in 2021
Member, PA Board of Managers
Member, PA Board of Examiners
Academy Fellow, 2013 to present
Philadelphia Bar Association
Board of Governors, elected to three-year term, 2015-2018
Finance Committee, 2017
Treasurer, Campaign for Qualified Judges, 2017
Philadelphia Bench-Bar & Annual Conference
Conference Chairperson, 2015
Chairperson, Sponsorships, 2014
Conference Co-Chair, 2013
Philadelphia Bar Association Family Law Section
Chairperson, 2011
Vice Chairperson, 2010
Treasurer, 2009
Secretary, 2008
Programs Committee Co-Chair, 2005-2010
Philadelphia Commission on Judicial Selection and Retention
Investigator, 2009 to present
Editorial Board of the Philadelphia Bar Reporter
Member and Associate Editor, 2009 to present
Volunteers for the Indigent Program (VIP)
Member, Family Law Advisory Panel, 2008 to present
Civil Gideon Task Force
Member, Family Law Working Group, 2010
Beyond Fox Rothschild
Julia is a frequent author and has been published in:
The Philadelphia Bar Reporter
The Legal Intelligencer
The Pennsylvania Family Lawyer
She has also served as an instructor on Family Law issues for:
The Pennsylvania Bar Institute
Stafford Publications
Half Moon Production
Gratz College
The People's Law School
Philadelphia Legal View
Honors & Awards
Included in the "Ten Leaders" list for Divorce Law in Pennsylvania by Ten Leaders
Selected to the "Super Lawyers" list for Family Law in Pennsylvania (2013-2019)*
Named to the "Women Leaders in the Law" list by ALM (2015)*
Recipient of the "Pro Bono Roll of Honor" award from the First Judicial District of Pennsylvania, recognizing her pro bono work as exemplary (2007 through 2011)
Recipient of the White Hat Award from the Legal Clinic for the Disabled (LCD) for her outstanding volunteer work (2009)
Named to the "Lawyers on the Fast Track" list by The Legal Intelligencer (2008)*
Selected to the "Super Lawyers – Rising Stars" list for Family Law in Pennsylvania (2006-2008)