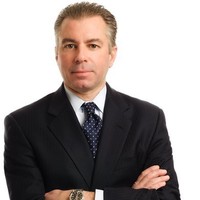 Matthew J. Swett is a partner in the Philadelphia office of Pepper Hamilton LLP and chair of the firm's Real Estate Practice Group, where he handles a variety of real estate matters and other business transactions. He also is a member of the firm's Sustainability, CleanTech and Climate Change Team.
Mr. Swett concentrates his practice in the acquisition, sale, development, leasing and financing of commercial real estate properties, representing real estate investment managers, entrepreneurial developers and national retailers.
Among other clients, Mr. Swett represents private real estate investment management funds. Over the last few years, he has assisted these real estate investment funds in connection with their acquisition, development, financing (construction and permanent) and sale of millions of square feet of office space, industrial and warehouse space as well as multi-family projects. In addition, he has represented these funds in connection with the acquisition and development of numerous projects consisting of hundreds of acres in the Mid-Atlantic states slated for building rehabilitation, as well as build-to-suit and speculative development of office, industrial and multi-family facilities. Many of the development projects Mr. Swett has handled are brownfield redevelopment projects or are designed to obtain LEED® Certification. Mr. Swett has also represented the funds in connection with joint venture transactions.
Mr. Swett also represents national retailers in connection with acquisition and leasing of retail sites, the expansion and relocation of existing retail locations, office space and build-to-suit distribution centers. This work includes the negotiation of related development agreements as well as agreements for easements, covenants and restrictions.
In addition, Mr. Swett has represented manufacturers in connection with build-to-suit leases for manufacturing, warehousing and office facilities. He has represented numerous companies in diverse industries such as retail, technology, medical and pharmaceutical in connection with build-to-suit office buildings and corporate expansions, consolidations, relocations and corporate headquarters leases.
Before joining Pepper, Mr. Swett was an associate with Adelman Lavine Gold and Levin, P.C., where, in addition to real estate clients, he represented debtors and creditors in a variety of business bankruptcy proceedings.