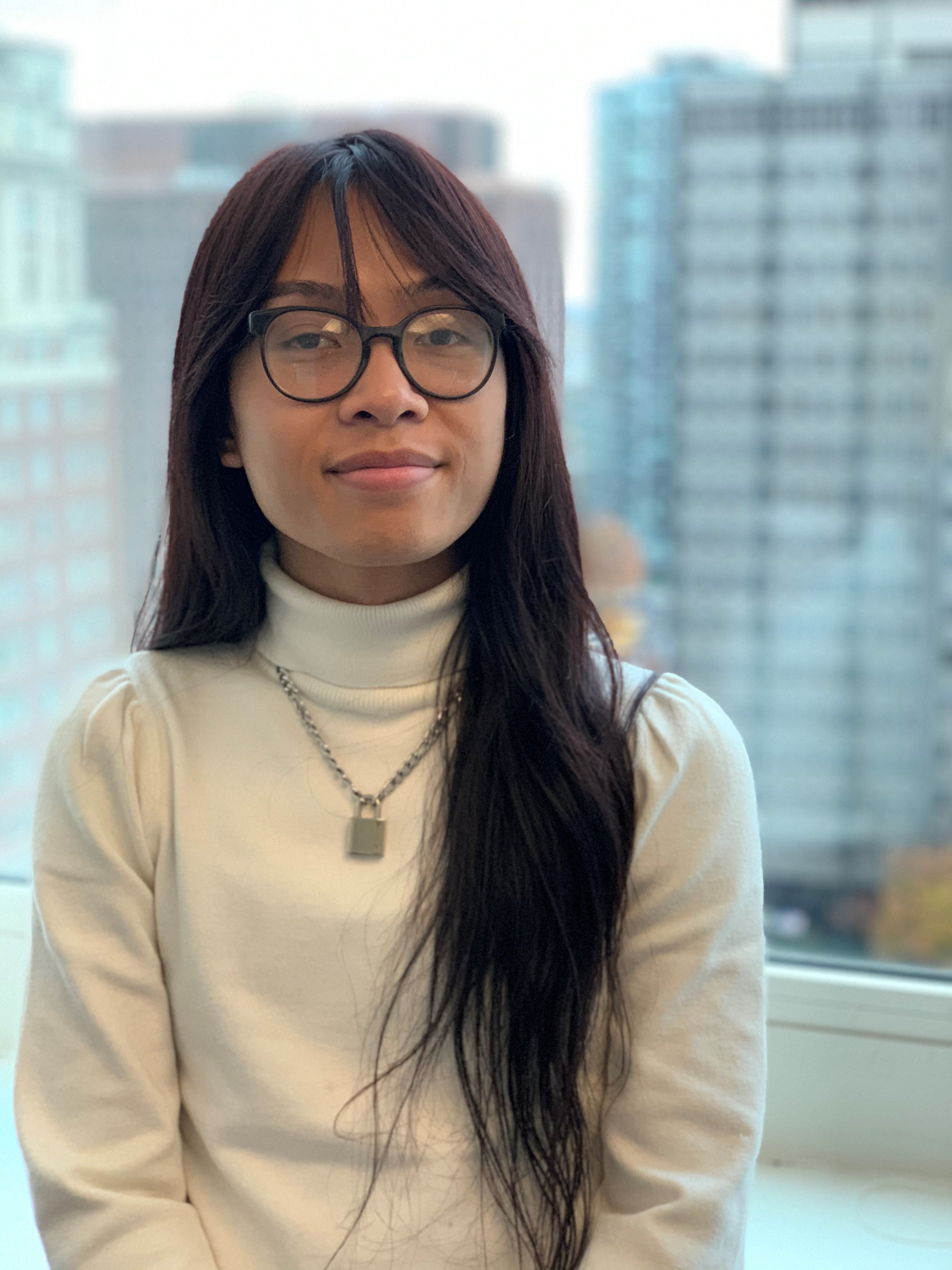 Cashlynn Huynh (she, her) joined the SeniorLAW team in November 2019 as the Administrative Assistant and Intake Specialist. She supports VOCA projects such as coordinating training programs, outreach efforts to identify victims, and logistics for VOCA project and team meetings. Additionally, she will be supporting emergency walk-ins for victims.
Cashlynn was born and raised in Dallas, TX but moved to New Orleans, LA for high school. She then moved to Lewiston, ME to pursue her Bachelor's degree; Cashlynn graduated college with a Women and Gender Studies degree and a double concentration in Queer Studies and Human Body. Now she is based in Philadelphia, PA. Even though she's only been in Philadelphia for a limited amount of time, she loves the city and calls it home just like Dallas, New Orleans, and Lewiston.
Before SeniorLAW, Cashlynn was a community organizer. In college, she led two Get Out The Vote (GOTV) campaigns in 2016 and 2017; in 2016, she accepted a fellowship from Breakthrough U.S. to challenge gendered-based violence on college campuses; in 2017, she accepted a fellowship from Urban Leaders Fellowship to revise New Orleans' Equity Index through data disaggregation and student climate surveys. Since graduation, she moved back to New Orleans to serve LGBT youth through Advocates for Youth's Louisiana Youth Organizing Fellowship. Now she is a member of the SeniorLAW team. We are pleased to welcome her diverse work experience.