Due to COVID-19, many families have been experiencing financial hardships. This has made it difficult for some people to pay their mortgage.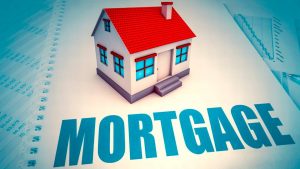 Here are some important steps you can take NOW to solve your mortgage problems.
1. Find out if your mortgage is guaranteed by the United States government since these loans have important emergency protections.
Government guaranteed loans include FHA mortgages and loans from Fannie Mae, Freddie Mac, the Department of Agriculture (USDA), the Department of Veterans Affairs (VA), or any loans purchased by the Federal Home Loan Mortgage Corporation or the Federal National Mortgage Association.
To find out if your loan has these federal protections, you can check online using Fannie Mae or Freddie Mac's websites or you can call your mortgage company and ask. If you don't know who your mortgage company is, you can use the Mortgage Electronic Registration System (MERS) website to check.
If you need help, call the SeniorLAW Center's Helpline at 215-988-1242 or 1-877-727-7529 Monday through Thursday from 9 am to 5pm.
2. If your loan is government guaranteed:
The Coronavirus Aid Relief and Economic Security (CARES) Act provisions protect homeowners with most federally backed mortgages from foreclosure until August 31, 2020. It is important that homeowners who can't afford their mortgage payment call their mortgage company TODAY and ASK FOR HELP! Most homeowners are eligible for a "forbearance" which temporarily stops the requirement to pay your mortgage.
Once the pandemic ends, homeowners will have to make up the missed payments. Therefore, start making payments as soon as you are financially able.
3. If your mortgage is not federally guaranteed:
PA Governor Tom Wolf declared that no mortgage foreclosure lawsuits can be filed until July 10, 2020. In addition, PA Attorney General Shapiro, working with PNC, First Commonwealth, Dollar Bank, Citizens, Ocean First, Fulton, WSFS, Clearview Credit Union, In first, Bank of America, MC, Visions Credit Union, First National, Community Regional Credit Union, Flagship, and Ag Choice Farm Credit, created the PA CARES Act to provide a grace period for mortgages and relief from some fees and charges.
The participating banks have hardship applications that can be filed online on their websites. Visit the financial institution's website for more information.
If you need help, call the SeniorLAW Center's Helpline at 215-988-1242 or 1-877-727-7529 Monday through Thursday from 9 am to 5pm.
4. If someone in your household lost a job:
If your household income has been reduced by at least one-third due to unemployment, you may qualify for the Pandemic Mortgage Assistance Program (PMAP) run by the Pennsylvania Housing Finance Agency (PHFA). The program will help you pay missed payments from March 2020 through December 2020. Applications for PMAP will be available on PHFA's website on June 29, 2020 and will be accepted from July 6, 2020 until September 30, 2020. If you have questions about the program call PHFA at 1-855-U-Are-Home (827-3466) on weekdays between 8 am to 5 pm.
PLEASE CALL THE SENIORLAW HELPLINE AT 215-988-1242 or 1-877-727-7529 FOR MORE INFORMATION.
You can also check out the SeniorLAW Center's FAQ page if you have any questions about how the new CARES Act and other programs can help you with missed mortgage payments.